ATTENTION
Together For Humanity online learning has moved to a new platform located at www.openlearning.com/tfh/ All our content remains free. We have improved our student modules by including more interactive features and a better visual layout. Once you sign up you have access to over 60 student activities, full lesson plans and 1:1 support from a Together for Humanity educator.
Information for Students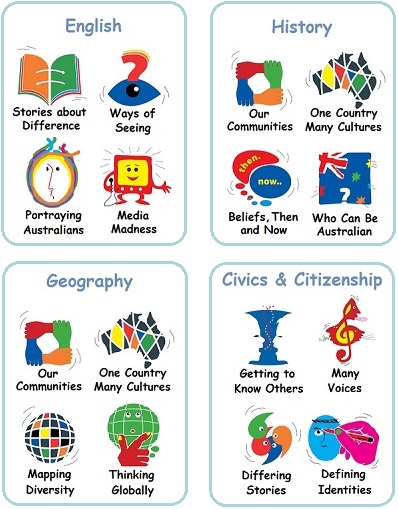 Welcome to Difference Differently !
Australia is full of people with different cultures, races and beliefs.
This site allows you to explore the wonders and challenges of living with diversity. It includes online activities for primary and secondary students related to English, History, Geography and Civics and Citizenship. You can work through these with your teacher or explore them yourself.
You may also like to visit the Diversity Q and A to explore some big questions about diversity today.
What do you think
about diversity and difference?
Click here to do the students' quiz
Some help
While you are reading, you may see some words with dotted underlining. These words have an explanation which you can see by pausing the mouse-pointer over them.
Try this.